Well, "We" didn't win this time! I was hoping one of my people would take it away.
Ash won this time around, and boy was he thrilled!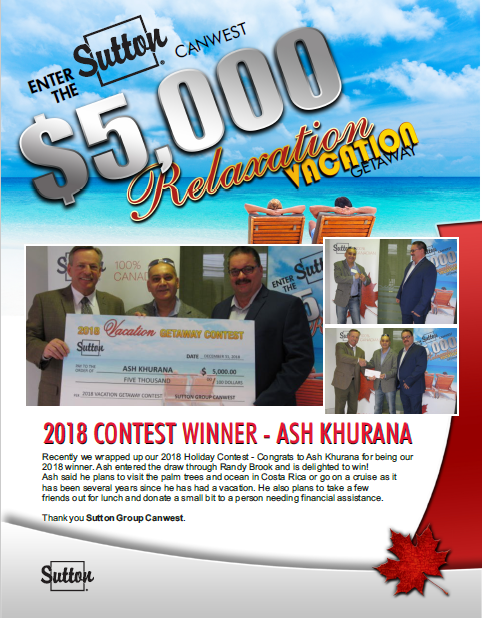 Good news is that we are doing it again! You could be next to win.
I will be mailing out an entry form for our $5000 Vacation Getaway Draw for the next draw. The draw is again for $5000 cash to use on anything you might consider a vacation!
It would be great if one of my people won this time.
I would be happy to arrange to come by and pick up the entry.
Please let me know when you receive it, or if you don't receive one and if you know of anyone, friends, family or colleagues who might be interested, I can get an entry to them as well.
Nothing to lose, and who couldn't use $5000 mad money?
Happy Spring!
Cheers